Did you know that over 57% of children have cavities in their teeth?
Being parents, it might be an alarming statistic because we often overlook the importance of oral care as we do physical care.
However, this is where children's dentist specialists step into the picture to save their smile and future oral health.
In this blog, we take a closer look at:
Pediatric Dentistry: Importance Of Early Dental Care
Benefits Of Consulting A Child Dentist
What's The Right Age To Visit A Pediatric Dental Specialist?
DIY To Prepare For A Visit To The Child Specialist
Key Highlights Of Pediatric Dental Care
Let's learn more about these aspects of child dentistry in the following sections.
Pediatric Dentistry: Importance Of Early Dental Care
Pediatric dentistry is a branch of dentistry that deals with children. It is designed to treat children at an early age. This dentistry for kids plays a crucial role in developing the future habits of your children.
Early oral intervention promotes healthy oral habits and prevents future dental issues. What's more? Consulting a child's dentist at an early stage allows your child to develop strong oral hygiene and a healthy smile.
But What's The Role Of Pediatric Dentists?
Pediatric dentists are more commonly known as kids dentists. They are experts who specialize in the treatment of children and have the experience and expertise to handle the special dental requirements of children.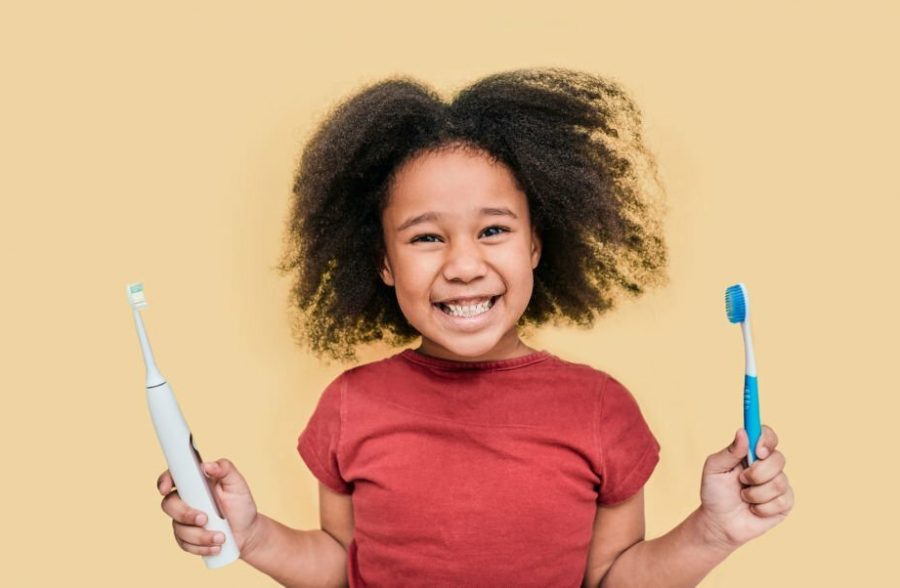 Pediatric dentists establish a child-friendly environment and utilize age-appropriate treatments to ensure children have a happy dental experience. So, now that we have an idea of what these professionals are let's look at the perks of their treatment in the following section.
Benefits Of Consulting A Child Dentist
1. Distraction, fear reduction and comfort
While children may seek comfort from their parents during dental operations, a children's dentist specialist specialized in working with children can be engaging, exciting, and more effective for the kid. They can utilize distraction strategies to help a worried youngster relax and lessen worries.
A children's dentist can help terrified or worried youngsters who cling to you. They can help soothe curious children who want to touch everything. These professionals are more attentive to children's pain signals to manage their comfort better.
2. Prevention and treatments
Pediatric dentists take a proactive approach to treating common childhood tooth problems. Sealants are effective against cavities. They are placed in the molars to prevent the formation of cavities. Consulting a dentist can help you prevent and minimize such problems at an early stage.
3. Emergency treatments
Accidents can happen anytime! Your child may lose a tooth while still learning to walk on two legs. Older children frequently swim, ride skateboards, and engage in activities that can damage their teeth.
This is where a pediatric and teenage dentistry expert comes in handy! They can discuss the best treatments for fractured teeth caused by a blow or a tumble. If primary teeth are compromised, your dentist may remove them to avoid any significant damage later. Once done, they may recommend you to a pediatric oral surgeon if it's necessary.
4. Pre and mid-orthodontic exams
A child dentist can discover signs that your child may need braces. They will try to intervene early to encourage the formation of straight teeth. If that is not possible, they can refer to an orthodontist.
Even if your child has braces, the pediatric dentist can quickly clean their teeth and treat minor issues. This will keep your child's smile healthy after their braces are removed.
5. Training in proper oral care and hygiene
Regarding dental hygiene, children are less likely to listen to their parents. This is where dentists for children may assist youngsters in learning how to care for their teeth. Staff can more effectively teach children the right brushing practices. Older children may also be taught how to floss their teeth.
The dentist can urge youngsters to eat items that strengthen their teeth. They can also deter kids from chewing on toys or pencils and biting hard sweets, ice, or other materials that could chip their teeth.
What's The Right Age To Visit A Pediatric Dental Specialist?
While there is no specific age barrier to consult a pediatric dental specialist, experts advise bringing youngsters in when their first tooth appears. This is around a year old or within six months after the first tooth emerges.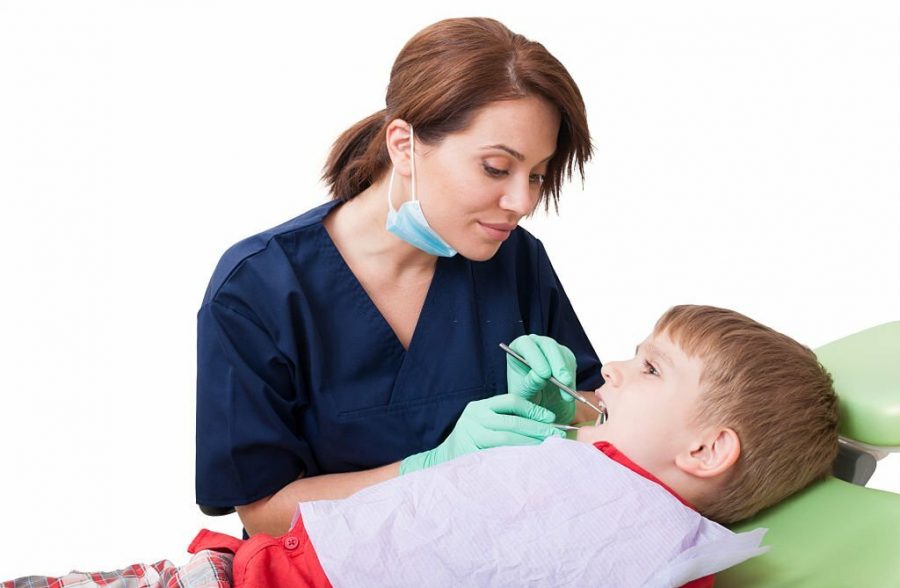 This critical moment in a child's life must begin with a pediatrician, general dentist, or dentist experienced with children. During this phase, finding the correct health practitioner to examine the child's mouth is crucial, which will give the experience a nice start.
DIY To Prepare For A Visit To The Child Specialist
Although there's no proper time to visit a pediatric dentist in Branson, children are most awake in the morning. Therefore, it's wise to arrange a time before noon if it fits your schedule.
Dental facilities, particularly pediatric dentistry clinics, include toys and activities for your child to play with while waiting. Besides, you can also bring their favorite toy or stuffed animal to provide them with extra comfort.
When it is your child's turn to be seen, the dentists in Branson, MO will lead them to the chair and assist them in becoming comfortable. They know how to put your youngster at rest and will be able to gently educate them on how and why to care for their smiles.
Key Highlights Of Pediatric Dental Care
Dental Hygiene At Home
It's crucial to teach your child about proper oral hygiene. Guide them on how to brush their teeth at least twice a day with fluoride toothpaste and teach them how to floss correctly. Try teaching them the importance of consistent oral care routines.
Nutrition And Oral Health
A balanced diet is essential for sustaining good oral health. Limit sugary snacks and drinks with a balanced diet comprising healthy fruits and vegetables. It would also help if you encourage the consumption of water rather than sugary beverages.
Preventive Measures
Dental sealants are thin, protective coatings that prevent cavities in your child's teeth. Besides, fluoride treatments can assist you in preventing decay and building tooth enamel. Consult with your children's dental care provider to see if these precautions are essential.
Monitoring & Treating Dental Issues
Regular dental appointments help your child's dentist monitor their oral health and discover any possible concerns early on. If a dental problem is discovered, the dentist will offer suitable treatments such as orthodontic care, fillings, or referrals to specialists (if necessary).
Takeaway
Over 57% of children have cavities in their teeth.
Pediatric dentistry is a branch of dentistry that deals with children at an early age.
Your child may lose a tooth while still learning to walk on two legs.
Take the first step towards your child's oral future; visit our child dentists at Branson Dental Center.