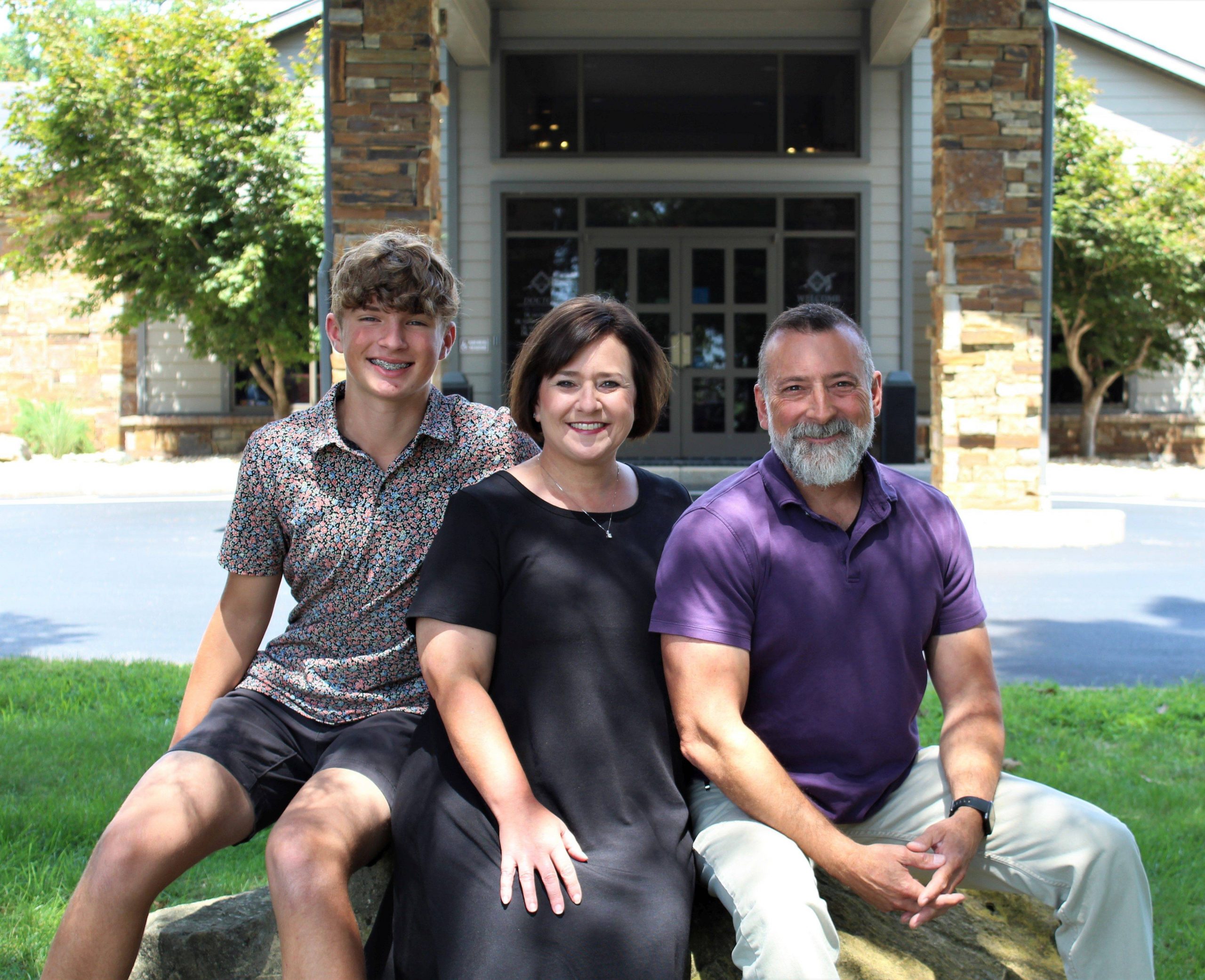 Dr. Suzanne Quigg
Dr. Suzanne "Suzy" Quigg grew up in Branson and graduated from Branson High School in 1989. She then attended UMKC School of Dentistry's former 6-year program and graduated in 1995 with a combined B.A. (Biology) and D.D.S. degree followed by a year-long residency in Advanced Education in General Dentistry also at UMKC. Suzy joined Branson Dental Center in July 1996 as Branson's first female dentist after being a childhood patient.
Suzy married Bill Quigg in 1996 and they are raising three sons. Brady attends Missouri University of Science & Technology. Sam attends the University of Missouri and Smith attends Branson High School.
Away from the office, Suzy loves supporting her boys in their various activities and endeavors. Her favorite place is at home on the porch with her family and their four-legged kids while reading or solving crossword puzzles.
Suzy loves being part of the amazing team of doctors and staff at Branson Dental Center. The relationships she builds with her patients is one of her favorite parts of this occupation.