Dental Crowns for Natural Smiles in Branson
What Are The Capabilities Of Crowns?
Crown and bridgework is a very reliable solution for major dental problems caused through accidents, diseases or wear and tear. Major problems can usually be corrected using these techniques. Material used in these repairs is either high-grade porcelain, or porcelain bonded to gold. A higher strength of the porcelain and gold materials is recommended to treat the most serious of dental problems. Where accidental damage has occurred, resulting in lost teeth, or where teeth have broken away through excessive wear, or as the result of old fillings breaking, crowns and/or bridges can be used as a long-term solution.
Many people have unexplained pain from filled back teeth, which is usually due to hairline cracks in the chewing part of the tooth. Placing crowns on these teeth relieves the pain and allows a return of full dental function for these teeth. In front teeth, older fillings can both weaken the teeth and cause "appearance" problems due to staining or chipping. Porcelain crowns and bridges are suitable in cases where porcelain veneers are not. In teeth with root canal fillings, crowns can prevent breakage.
Key Benefits of Dental Crowns
Replaces missing teeth
Offers support to misshapen teeth or badly broken teeth
Looks completely natural
Fixes "smile" and functional chewing problems
What Sets Our Crowns Apart From The Rest?
Our crowns are designed on the very same day as your appointment and created using state of the art technology to create your new crown. CEREC technology is used to mill your crown right in office in an appointment that usually takes 2 hours or less. No goopy impressions, no repeat visits, our process is ONE appointment.
"I had a tooth crowned and can honestly say the experience was totally PAIN FREE. I was amazed at how the crown was digitally made and fit perfectly. I like the fact that all this was done in ONE 2 hour visit, and I have permanent crown. I highly recommend Branson Dental Center."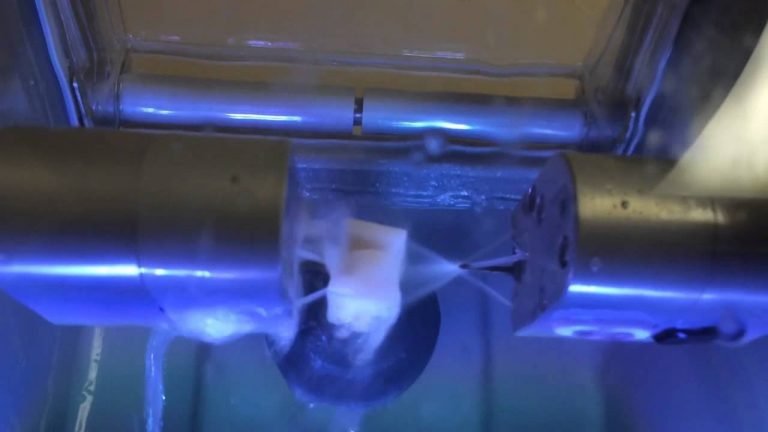 Cerec – The One Visit Crown
CEREC is a method used by thousands of dentists worldwide since 1987 not only to replace fillings, but also to restore any tooth that is decayed, weakened, broken, etc. to its natural strength and beauty. Better yet, it's done with all-ceramic materials that are tooth-colored in ONE single appointment!
Exam and Preparation
First, our dentists and their qualified team examine the tooth and determine the appropriate treatment. It could be a simple filling, or a full crown, depending on how much healthy tooth structure is remaining and the clinical judgment of our dentists. Next, he or she administers an anesthetic and prepares your tooth for the restoration, removing decayed and weakened tooth tissue. This preparation is just like he or she would do for many other restorative techniques.
Optical Impression
Then, we take an Optical Impression of the prepared tooth. Instead of filling a tray with impression "goop" that you must bite into and hold in your mouth until it hardens, your Dentist coats the tooth with a non-toxic, tasteless powder. A camera is then used to take a digital picture of your tooth. This whole Optical Impression process takes only a minute or two.
No Temporaries
Next, the CEREC machine helps us create the restoration for your tooth. The CEREC 3D software takes the digital picture and converts it into a 3-dimensional virtual model on the computer screen. Your Dentist then uses his or her dental expertise to design the restoration using the CEREC 3D computer program. Within a few minutes, we click a button, and the restoration design data is sent to a separate milling machine in the office. A ceramic block that matches your tooth shade is placed in the milling machine. About 10 – 20 minutes later, your all-ceramic, tooth-colored restoration is finished and ready to bond in place. Finally, we try the restoration in your mouth to ensure proper fit and bite. The restoration is then polished and bonded to the prepared tooth. Your tooth is restored with no "temporary" or return trip necessary. All of this is done in a single appointment! Ask us about CEREC today.
What Is Cerec? Cerec Is An Acronym…
Chairside: The technology is in the dental operatory and used while you are in the chair
Economical: The procedure is economical for both dentist and patient
Restorations: The procedure restores your tooth to its natural beauty, function, and strength
Esthetic: The restorations are metal-free and tooth-colored
Ceramic: High-strength ceramics are used that are close in composition to your natural tooth structure.
CEREC is an advanced dental restorative system that allows your dentist to restore decayed teeth, place crowns, remove defective amalgam fillings, or place cosmetic veneers in just one appointment. This allows you to have the highest quality, most lifelike dental restorations in just one visit to the dentist…in, out, and on with your busy life.
CEREC® is a registered trademark of Sirona Dental Systems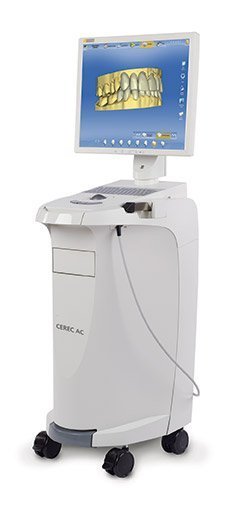 Feel Confident in Your Smile Again. Schedule an Appointment Today!