Initial Consultation
The doctors at Branson Dental Center will review your sleep history and concerns with you. We will perform a 3-D cone beam image which allows us to see your airway and any constrictions that may be present. A short questionnaire will provide us with additional information regarding your sleeping habits. With this information, we will provide you with a recommended treatment plan and possibly a referral to the Pulmonologist. If a sleep study has not been completed within the last year, the doctor may have you perform an at-home sleep study.
Exam And Models
An examination will be completed, inspecting jaw muscles, soft tissue areas and a screening for oral cancer. Your airway will be evaluated, as well as a tooth and bite inspection. We will also scan your upper and lower teeth in order to create your custom appliance.
Receiving Your Custom Appliance
Once your appliance has been created and ready for your use, the doctor will check the unit for appropriate placement and make adjustments as needed. He will then provide you with instructions on how to use and care for the appliance and answer any questions you may have regarding home care.
Follow-up Appointments
We will schedule you to come back in 1-2 weeks for a follow-up evaluation and provide additional adjustments if needed.  Adjustments to the appliance can be made as needed, based on your individual progress.
*You will be required to bring your appliance to your check up appointments every 6 months for evaluations.
If at any time you have questions or concerns, please contact the office.  We are here to help you achieve optimal sleep and health benefits.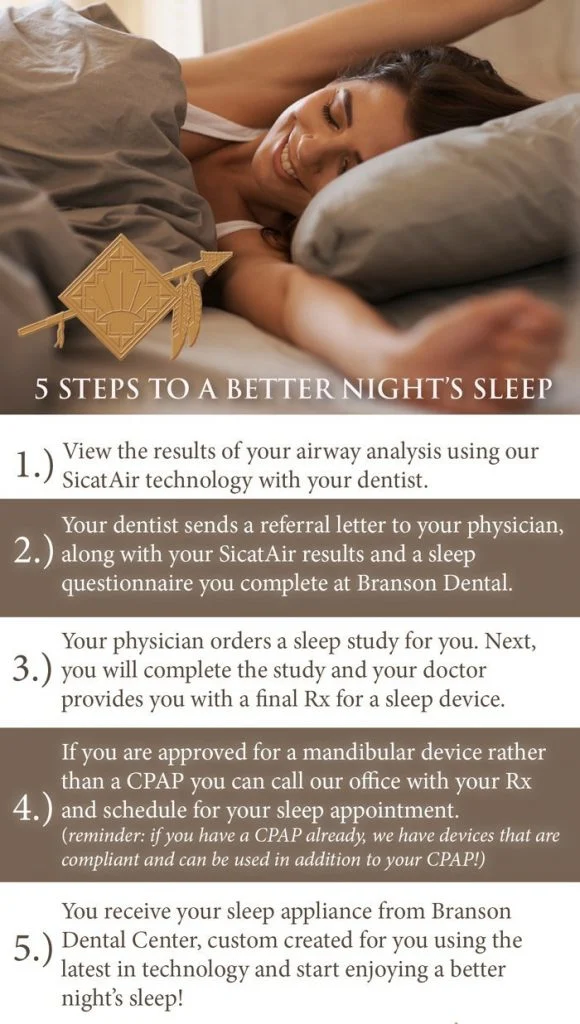 Are You in Need of a Restful Nights Sleep?
Set up your sleep Study with Drs. Quigg, Ramsey, Ramsey, Polczynski or Gafencu and start on a solution!