IV therapies :
Immunity ($125) – Immune defense
Our Immunity blend works to provide your body with what it is lacking in nutrients from your diet. Although Immunity is an ideal infusion all year, it is especially helpful during cold and flu season to boost your body's overall immune defense.
Alleviate ($150) – PMS relief
Alleviate is an effective blend to combat symptoms associated with PMS. Not only will you experience relief from fatigue, mood swings, pain, and irritability, you will feel a boost of energy.
Get Up & Go ($150) – Energy
Our Get Up & Go drip helps fight fatigue. It gives your body that extra boost it needs to feel energized and refreshed! This unique blend not only provides you with energy but also aids with memory and boosts your mood and immune system.
Quench is a unique blend of nutrients that provides your body with adequate hydration at the cellular level. You'll feel hydrated and energized.
Reboot ($125) – Hangover formula
Our Reboot formula helps improve and alleviate hangover symptoms such as nausea, vomiting, and pain. The overall effect of Reboot assists in supporting your body as it undergoes detoxification.
Neurotoxins :
Injectable solutions that temporarily block nerve receptors in the muscle, preventing lines and wrinkles from forming
Botox ($11/unit)

Results visible within 7 days
Lasts 3-4 months

Jeuveau ($10/unit)

Results visible within 3-5 days
Lasts 3-4 months
Newest on the market
Works well on larger areas

Xeomin ($10/unit)

Results visible within 4-6 days
Lasts 3-4 months
Works well on larger areas

Dysport ($4.50/unit)
Fillers :
Dermal fillers are gel-like substances that are injected beneath the skin to restore lost volume, smooth lines and soften creases, or enhance facial contours
Restylane Kysse ($575 full syringe) – Hyaluronic Acid Gel

Indicated for Lips
Can last 6 mo. – 18 mo.

Restylane Defyne ($575 full syringe) – Hyaluronic Acid Gel

Indicated for the Lower face
Can last 6 mo. – 18  mo.

Radiesse ($500 full syringe) – semi-permanent filler

Moderate-Severe wrinkles
Indicated for Lower face, Nasolabial Folds, Cheeks, Hands
Can last 1 year or more
Improves overtime after initial injection as it causes the body to stimulate the production of collagen

Juvederm ($525 full syringe) – Hyaluronic Acid Gel

Ultra XC – indicated for: Lips, Perioral area
Voluma XC – indicated for: Cheeks
PDO Smooth Threads :
An innovative skin rejuvenation procedure that involves the precise and strategic insertion of PDO threads under the skin to smooth, plump, and strengthens the skin for improvement in fine lines and wrinkles, scarring, elasticity, and overall skin texture.
While there may be some immediate improvement in the skin's appearance after insertion of PDO Smooth Threads, the results will continue to improve in the ensuing weeks and months as the unique nature of the PDO sutures stimulate
The threads naturally dissolve in the skin in approximately 6-8 months and are replaced by new collagen and connective tissues.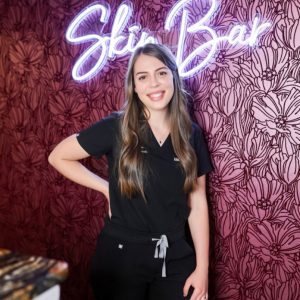 Sara Gafencu, RN, is an AMET Certified Aesthetic Injector. Sara's background in medicine is rooted in 3 years of experience in nursing, specializing in the demanding disciplines of surgery and critical care. Sara developed a passion for skincare as she began to see how helping others achieve glowing and healthy skin created so much confidence in oneself. Sara enjoys spending time with her husband Sam, her family, and exploring the outdoors in her free time. Sara is eager to help you on your skincare journey.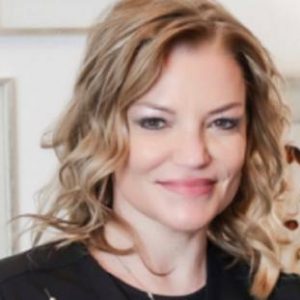 Kim Seever has been a nurse for twelve years. Since then, she has worked as a Nurse Aesthetician, Surgical Nurse, and is now Co-Owner of Skin Bar Medical Studio in Springfield, Missouri. She is also currently working on her Doctorate in Nursing Practice and will graduate in May 2023. Kim is certified through AAFE (American Academy of Facial Esthetics) in Botulinum Toxins, Dermal Fillers, IV therapy infusions, along with PDO threading.
We Offer a Wide Range of Outstanding Dental Services. Schedule an Appointment Today!